April 30, 2015
Breast Augmentation Procedures, Breast Lift Surgery, Treatment for Sagging Breasts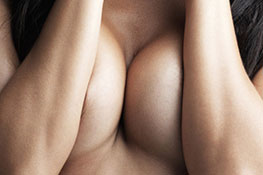 A woman's breasts are a very personal aspect of her body. They can define her femininity, her sensuality, and her style. While not many women want to use their breasts to make a loud statement to the world, they do want their breasts to be an attractive asset to their bodies. For many women, though, they find that as they age and their bodies go through different changes their breasts are very different from the way they were in their youth. Many factors affect how the breast tissues, shape, size, and profile change over the years – all of which can have unwanted effects. Hunter R. Moyer, MD is a highly qualified plastic surgeon with specialized cosmetic and reconstructive training from Emory University and provides mastopexy procedures. With practices located in Cumming and Atlanta, he has been helping women in North Georgia achieve the cosmetic results they desire.
Women's bodies naturally go through more changes than men's due to hormonal factors and pregnancy. Weight gain and loss from pregnancy can alter a woman's body significantly, add on top of that feeding a baby (or babies) from the breast, along with aging and hormonal fluctuations – and the breasts can significantly alter their appearance. Many women are proud to breast feed their babies, and rightly so. However, that does not mean that they are pleased with how their breasts look and feel once they are finished. Whether your breasts are sagging from pregnancy and breast feeding, weight loss, aging, or hormonal factors, Dr. Hunter Moyer is the surgeon to trust to restore your breasts to a more youthful position.
Call the practice of Hunter R. Moyer, MD today to learn more about how Mastopexy can help you regain the confidence you desire as a woman. His qualifications, training, and expertise make him the perfect cosmetic surgeon to achieve your aesthetic desires.
Posted on behalf of Dr. Hunter Moyer
Follow Us on Google+

Hunter R. Moyer, MD