Beautiful Breasts For Summer
April 24, 2017
breast augmentation, Breast Enhancement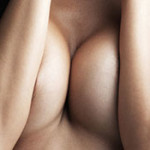 The size and shape of the breasts are a very personal issue for many women. As summer draws closer, women are more aware of the fact that they will be wearing a bathing suit sooner rather than later. When it comes to the size and shape of the breasts, it can affect a woman's self-confidence and how feminine she feels. Breast augmentation is a popular and relatively straight-forward procedure that can provide women with great results in fuller, more attractive breasts. Early spring is one of the most common times of the year for women to consider breast enhancement surgery. With tank tops and bathing suit weather right around the corner, women are often concerned about how they will look and feel in more revealing attire.
Breast enhancement surgery involves the surgical insertion of either silicone or saline breast implants through an incision made under the breast, armpit, or navel. Breast implants are made from a silicone elastomer shell that is filled with either a sterilized saline solution or a silicone gel to produce larger breasts. Implants are available in a variety of sizes, textures, and profile shapes to meet the individualized needs and desires of patients. While it is generally considered unattractive and ridiculous to have breasts that are overly large, full breasts can help women to feel confident and beautiful.
Dr. Hunter Moyer is an admired plastic surgeon that provides superior results with breast augmentation procedures. Dr. Moyer received his cosmetic and reconstructive training from Emory University and has conducted extensive research on the Keller Funnel®, a device used to ease the insertion of breast implants to reduce the risk of bacterial contamination. This device also allows for a smaller incision to reduce the appearance of visible scars from breast augmentation.
For information about breast enhancement surgery, contact Hunter Moyer, MD of Atlanta Plastic Surgery, P.C. Our practice utilizes the safest and most comfortable breast implant methods to allow patients to achieve a confident appearance. During your consultation, Dr. Moyer will discuss the type of breast implant, size, profile, and type of incision that best suits your needs. Summer is right around the corner. Call now to learn how you can have beautiful breasts for before the season opens.
Posted on behalf of Dr. Hunter Moyer
Follow Us on Google+

Hunter R. Moyer, MD