December 18, 2015
Facial Fillers & Injectibles, Neuro-Modulators, Non-Surgical Facial Rejuvenation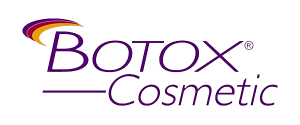 The holiday season is already upon us, and as you continue to prepare for another gathering and even more pictures, you may begin to feel a bit self-conscious about the appearance of your face. Wrinkles and lines form rapidly as we age, and if you are seeing family and friends that you have not seen since the last holiday season, they may notice a great deal of change in your face. Before you travel or invite loved ones into your home, call the office of Hunter Moyer, MD and ask how we can help you put your best face forward this holiday season.
One of the best methods for achieving a radiant appearance quickly and without going under the knife is through Botox Cosmetic injections. These injections are the perfect facial rejuvenation treatment for patients who would like to achieve plastic surgery results without the pain, healing, and downtime of a cosmetic surgical procedure. Dr. Hunter Moyer of Atlanta Plastic Surgery, PC is a board certified plastic surgeon that specializes in Botox Cosmetic injections, facial fillers, and other non-surgical treatments.
Botox Cosmetic injections are neuro-modulators that alter the way in which the brain reacts to movements in the face. Most commonly Botox Cosmetic injections are used along the forehead and between the eyebrows to correct wrinkles and the "frown lines" that acquire over time. When the muscles of the face are repeatedly used, they set in wrinkles that are deeply set and very hard to mask. Because the upper face is used a great deal in expression, lines and wrinkles can become very obvious and cause many people to feel self-conscious. Botox Cosmetic is composed of a highly purified form of botulinum toxin that relaxes wrinkle-causing facial movements between the eyes and along the forehead. By smoothing these muscles, each treatment reduces the appearance of lines and wrinkles, with the effects lasting for an average of four to six months.
If you are self-conscious about the appearance of your face and are looking for an easy option for putting your best face forward this holiday season, contact the practice of Hunter Moyer, MD, and schedule an appointment. You can feel at ease and look your best in front of the camera this year. Make the call now.
Posted on behalf of Dr. Hunter Moyer
Follow Us on Google+

Hunter R. Moyer, MD