September 18, 2015
Botox Injections, Facial Fillers, Removing Facial Wrinkles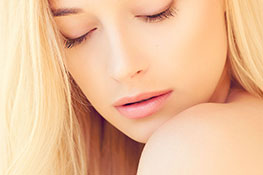 Most people have a wrinkle (or two or three) that they wish they could magically make disappear. While people may try wrinkle creams and serums one after the other, many are not willing to go through the pain, recovery, and trouble of plastic surgery. Lucky for them, there is an option that provides the benefits they desire without the knife.
Botox® injections are non-surgical injections that can quickly improve fine lines and wrinkles around the eyes and mouth. These non-surgical injections are quick and easy, revealing immediate results that fill in lines and wrinkles so that they appear to disappear from your face. Botox® Cosmetic Injections are composed of a highly purified form of botulinum toxin that relaxes the muscles that cause wrinkles to develop between the eyes, along the forehead, and the mouth.
Botox® injections are temporary "fixes" for wrinkles that are causing you to feel self-conscious or embarrassed. However, what most people find out is that with repeated injections the results last longer and longer. This is because the body works with the compounds in the purified form of botulinum toxin and continues to keep the wrinkles and lines at bay. While most patients achieve results for an average of four to six months in the beginning, those who continue with their Botox® injections find that their results can last twelve months or more.
If you live in or around the Atlanta area and are interested in reducing the appearance of your fine lines and wrinkles, please contact Dr. Hunter Moyer, MD today. We are committed to delivering superior cosmetic enhancements to your face or body. Dr. Hunter Moyer is Atlanta's top choice in cosmetic plastic surgery.
Posted on behalf of Dr. Hunter Moyer
Follow Us on Google+

Hunter R. Moyer, MD