What To Do About Summer's Skin Damage?
October 17, 2016
Skin Rejuvenation after Summer, Sun Damaged Skin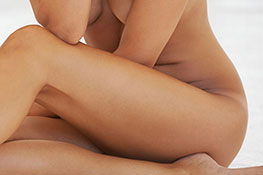 Fall is finally here, and now is the perfect time to start erasing all of the skin damage that was done over the past few months as you enjoyed the sun.
The skin naturally darkens by creating a dark brown pigment, called melanin, in order to protect itself from the damaging effects of the sun. This healthy production appears and fades in many people without any unwanted effects. However, in some cases, the sun causes an uneven increase in melanin production and will produce irregular coloring (pigmentation) of the skin. If your facial skin has been left with uneven pigmentation, there are tips and treatments that can help you regain a beautifully radiant complexion.

Sunscreen. It is essential that you continue to wear sunscreen every day, whether it is hot, cold, cloudy, or sunny. Protecting your skin is the first best step in healing it from damage.
Topical creams and gels. Adding one extra step and product to your beauty routine is often helpful enough to begin reducing the signs of unwanted pigmentation. Retinoids and Vitamin C creams and gels encourage the skin cells to slough off and renew themselves in order to lighten brown spots and patches on the skin.
Exfoliants. Exfoliating your skin is important whether you have sun damage or not. However, sun damage drastically slows down the rate at which skin cells turn over, causing uneven skin tone to appear even worse than it actually is. Using an exfoliating facial wash once or twice a week can help stimulate faster skin cell turnover.
Lightening agents. Skin lightening agents with the ingredient "hydroquinone" are clinically proven to lighten dark patches of the skin. Used in conjunction with a retinoid, they can lighten superficial discoloration, uneven pigmentation, and sun damage.
Chemical peels. A chemical peel is a specialized procedure that encourages rapid sloughing off of the dead top layer of skin. For those with minimal sun damage, one peel is often all that is needed to lift uneven pigmentation. For those with significant sun damage and dark spots or patches on the face, chemical peels can be performed in a series in order to produce the desired results.
Laser skin therapy. Laser skin therapy can be used to improve the skin's texture and complexion by reaching deeper into the skin layers in order to combat serious damage.
Dr. Hunter Moyer, MD, understands that avoiding the sun's damaging rays 100% of the time is impossible. If you are concerned with the damage done to your skin and have been left with dark patches that you do not want to live with, please contact our practice today to schedule an appointment.
Posted on behalf of Dr. Hunter Moyer
Follow Us on Google+

Hunter R. Moyer, MD