Male Neck Lift Surgery
February 13, 2017
Male Plastic Surgery, Neck Lifts for Men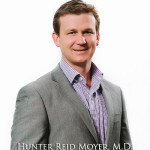 Men age just as women age, yet plastic surgery is often thought of as a woman's surgery. However, men care about their appearance just as women do, and they are often on the hunt for options to help them regain their youth and attractiveness. Neck lift surgery is one of the most popular cosmetic procedures among men in order to tighten the sagging, loose, and excess skin of the neck. This excess hanging skin can add years to a man's appearance. A neck lift is a popular choice among women, especially in conjunction with a face lift. Men can benefit from the same type of surgery, yet it will be done with a technique that is geared toward a man's thicker skin and masculine jaw line.
Sagging skin around the neck can often cause discomfort for men. Frequently referred to as a "turkey neck," the excess, loose skin can make wearing collared shirts uncomfortable and wearing neckties painful if the skin is pinched. Sagging skin of the neck that hangs down loosely from the jaw line can also cause men to look heavier, despite not having put on any weight. Male or female, no one wants to appear heavier than he or she actually is!
Men achieve a truly masculine appearance by having a defined jaw line. A strong jaw not only adds to the masculinity of a man's face, but it also prevents signs of premature aging. A neck lift procedure is beneficial in restoring the definition that a man's face needs to combat the loss of tightness in the skin. Heredity, gravity, stress, and environmental factors all contribute to a sagging neck, and male neck lift surgery is successful in tightening this skin. It is, however, essential that men look for a surgeon who is qualified in performing male plastic surgery procedures.
Men have thicker skin, tissues, and muscles in their neck and jaw region than women. That, along with facial hair follicles makes a male neck lift somewhat more involved than a female neck lift. Hunter R. Moyer is highly trained to perform neck lift surgery with blended artistry and skill. Dr. Moyer uses skilled techniques that address the deeper tissues of the neck to restore muscles to their original position for a more defined and attractive appearance. Contact our practice today to schedule a consultation regarding male neck lift surgery.
Posted on behalf of Dr. Hunter Moyer
Follow Us on Google+

Hunter R. Moyer, MD