Dermabrasion Procedure
December 13, 2016
Non-Surgical Facial Rejuvenation, Revitalize Your Skin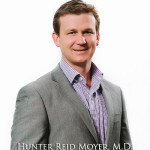 The skin is a living organ, the largest living organ of the human body to be exact. As the skin lives and breathes each day, it must slough off old cells as it replaces new ones. Dermabrasion is an exfoliating skin procedure that uses a rotating instrument to remove the outer layers of skin on the face in order to improve the skin's appearance. This procedure is successful for treating superficial damage and aging of the skin in order to help patients achieve a glowing and more youthful appearance.
Dermabrasion is a cosmetic skin procedure used to improve the look of facial skin. When dead skin cells remain on the face, the facial appearance can look dull and older than it truly is. Lingering dead skin cells leave the skin looking heavy, causing them to settle into fine lines and wrinkles so that they look deeper. By encouraging the sloughing off of these dead skin cells, dermabrasion reveals a new layer of skin.

The dermabrasion process is one that wounds the skin at the highest surface level. The process is an outpatient procedure in which a patient's skin is cleaned and given a local anesthetic to numb the skin before treatment. Ice packs are also typically applied in order to harden the skin for deeper treatment. A small area of skin is treated at one time where a rotating diamond wheel or wire brush will be used to take off the top layers of skin. Dermabrasion can be done on both men and women, used to treat small and large skin surface areas. Dermabrasion can also be done in conjunction with other skin rejuvenation procedures to complement the results. Most people who seek dermabrasion for the following concerns:
Skin discoloration
Fine lines
Wrinkles
Scarring
Uneven, rough complexion
Dr. Hunter Moyer is a board certified plastic surgeon who holds specialty in helping patients find confidence in their facial appearance. If you would like to learn more about dermabrasion, contact our practice to learn more. Together we can find your beautiful skin and reveal it.
Posted on behalf of Dr. Hunter Moyer
Follow Us on Google+

Hunter R. Moyer, MD