Breast Reduction
April 25, 2016
Breast Reduction Surgery, Overly Large Breasts, Reduce the Size of Your Breasts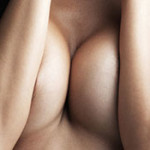 In today's society, it may surprise you to know that there are many women who are uncomfortable with the largeness of their breasts. While it does seem to be a popular trend among secular society for women to "flaunt their assets," there are many women who desire to dramatically reduce their size of their breasts.
For some women, overly large breasts create physical and emotional issues and can have a negative effect on their overall health. Back and neck problems are often associated with large breasts as the weight of the breasts causes an increase of pressure while standing straight up. This extra weight can lead women to overcompensate and arch their backs or pull their shoulders back, or it can lead women to constantly leaning forward and pulling their spines into a hunched position. Extra weight from overly large breasts can cause quite a bit of discomfort for many women, and is the most common reason cited for breast reduction surgery.

For other women, having overly large breasts has been an uncomfortable emotional issue throughout their entire lives. Women who have large breasts tend to feel as if their breasts are the first thing that people notice about them, and continue to look at. Almost all women want to feel attractive, but women with overly large breasts often feel that they have a difficult time finding clothes that fit well, thus not feeling attractive in outfits or bathing suits. Finding a comfortable and supportive bra is also quite a challenge because large breasts tend to create shoulder depressions and irritations in the shoulder and at the sides of the chest cavity.
Dr. Hunter Moyer, MD has the surgical skill, training, and experience to help women who desire breast reduction find a solution to their large breasts. Dr. Moyer utilizes the latest breast reduction techniques to enhance patient results and comfort. If you are interested in breast reduction surgery, please contact the practice of Dr. Hunter Moyer MD. We will happily schedule a consultation with Dr. Moyer and discuss your specific goals and review the best methods to help you achieve a more balanced, natural, and confident look.
Posted on behalf of Dr. Hunter Moyer
Follow Us on Google+

Hunter R. Moyer, MD