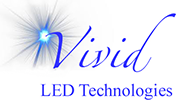 Hunter Moyer, M.D.
– Board Certified Plastic Surgeon
Welcome to Atlanta Plastic Surgery, P. C, an established and respected plastic surgery practice that delivers superior, patient-centered care at all times. When it comes to cosmetic and reconstructive procedures for your face or body, the single most important factor in your success is the surgeon in whom you place your trust.
Dr. Hunter Moyer is a highly qualified plastic surgeon who is dedicated to bringing you the most natural results. He is board certified in plastic & reconstructive surgery and has completed training under the world-renowned surgeons at Emory University. Dr. Moyer has lectured nationally and internationally on cosmetic and reconstructive surgeries of the face, breast and body. For your convenience, we serve patients in both our Northside-Forsyth and Northside-Sandy Springs locations.
Dr. Moyer is known for providing the most positive and natural results by blending scientific insight with the art of plastic surgery. He carries intimate knowledge of the latest techniques in cosmetic and reconstructive procedures for the breasts, body, and face.
We invite you to discover our full range of cosmetic surgical and non-surgical procedures that can enhance your natural beauty and help you regain the confidence you deserve. Whether you are seeking information about procedures such as facelift, breast augmentation, tummy tuck or skin rejuvenation, Dr. Moyer will provide you with everything you need to set and achieve your aesthetic goals.
Contact Dr. Hunter Moyer today, Atlanta's top choice in cosmetic plastic surgery. We proudly help patients afford cosmetic procedures through CareCredit and we respect patient privacy and safety at all times.